As part of the Cricut Design Space Star Finals I was challenged to makeover a room. I ended up choosing my daughters room because it was a small space with LOTS going on and it needed some organization.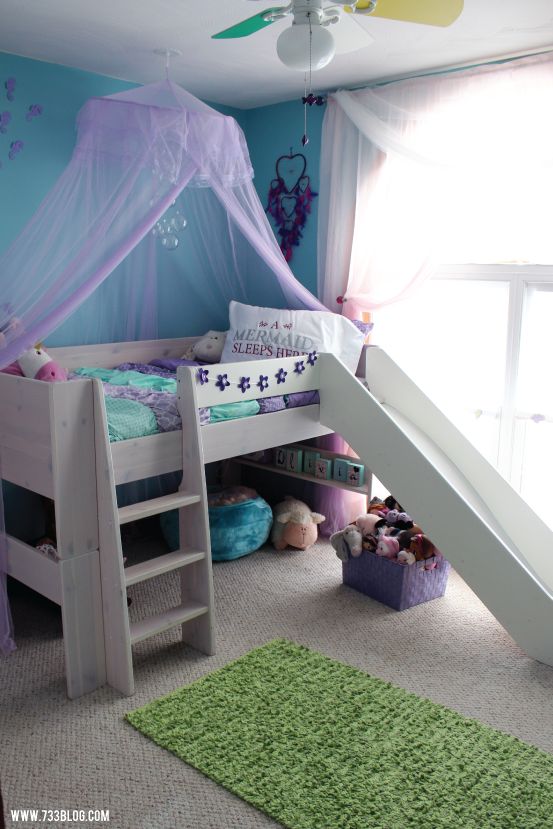 The AFTER is much less cluttered. I found a fun solution for her stuffed animals that doubles as seating!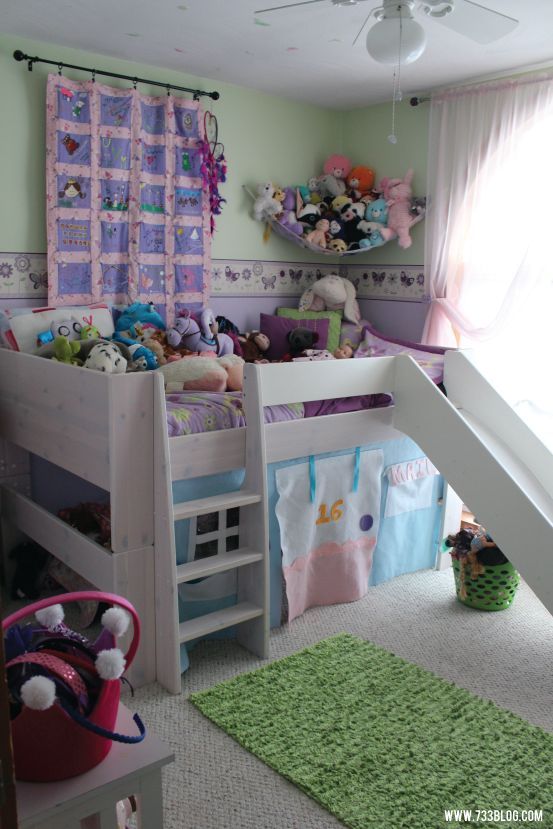 The BEFORE – she LOVES stuffed animals and they were taking over. So much so that she only had a tiny space in her bed where she could lay!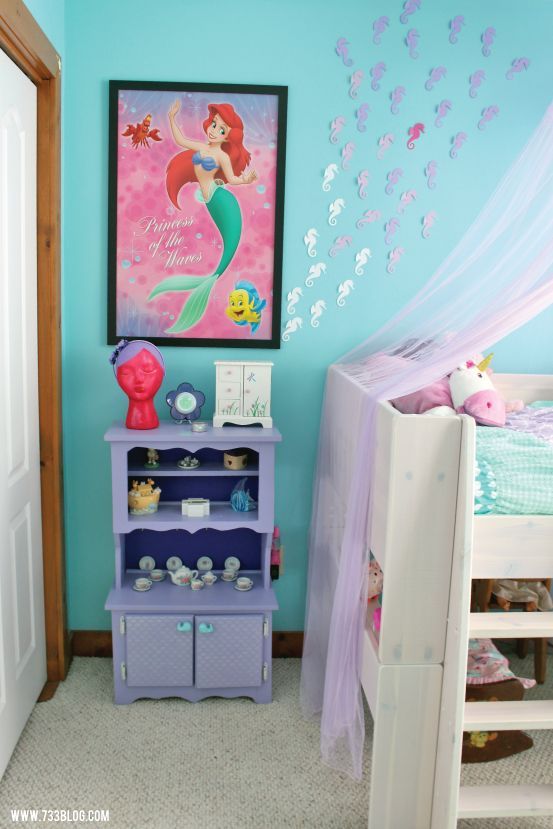 The sea horses are one of my favorite elements in the room. They are colorful and playful.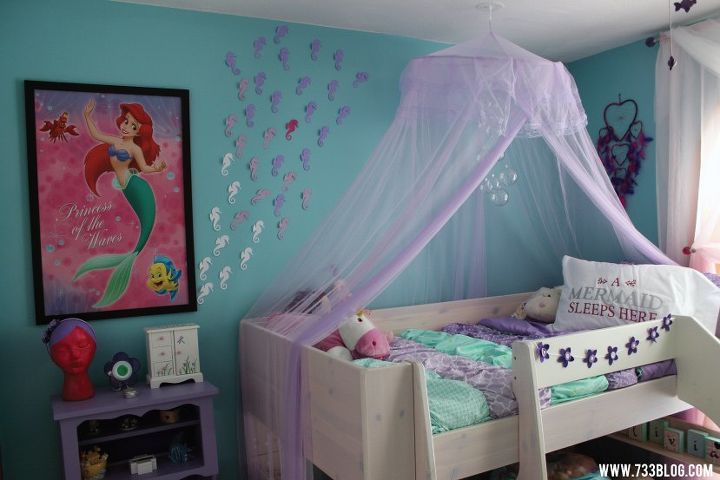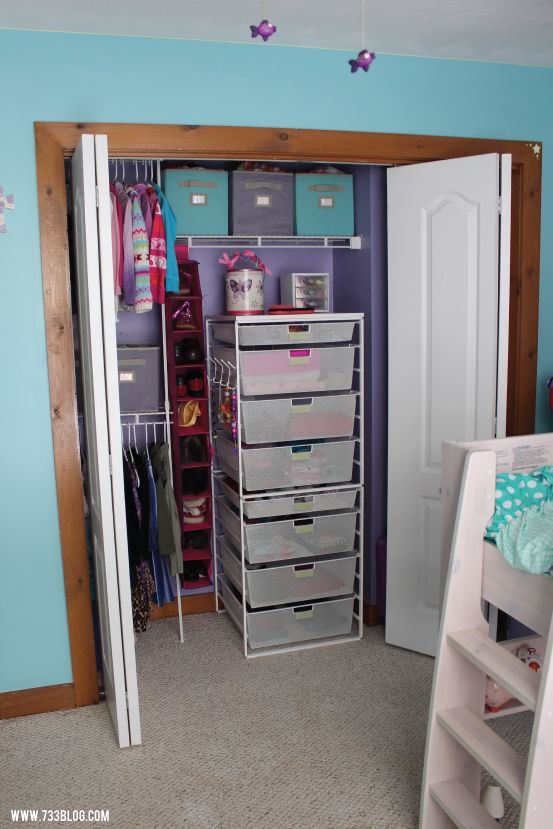 The closet is what I am most proud of. You can see the before on my blog – it was an embarrassing, disorganized mess. Now everything is in it's place and easily accessible!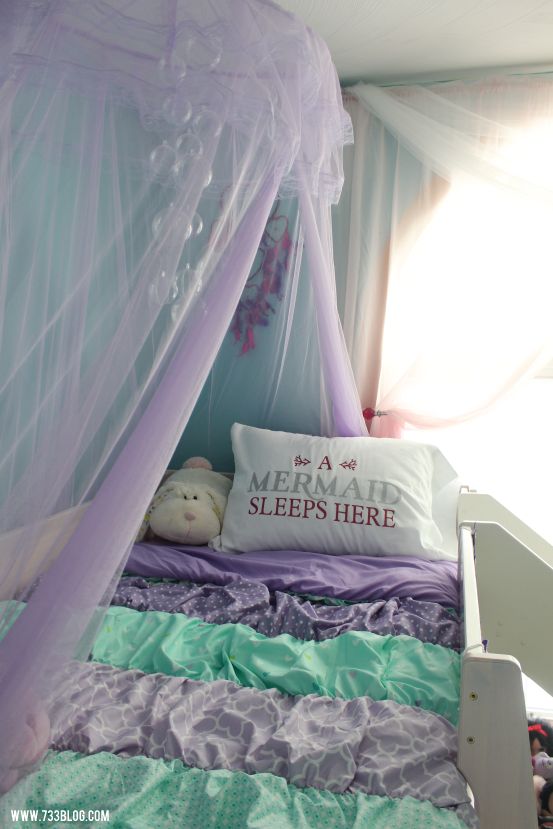 There are fun touches throughout the room, including this Mermaid pillowcase, DIY Clay Knobs and a beautiful Gallery Wall. Stop by my blog to see the whole room!