All small spaces present design challenges but it's especially difficult to spruce up a cramped living room.
Because this is the meeting ground for social interaction and entertainment, decorating becomes tricky because you have to strike a balance between squeezing in extra seating and creating more leg room.
The key to working around this is knowing what type of furniture to choose and where to put it, as well as how to leverage decorative accessories to create the illusion of space. Get some tips…
1. Choose small-scale furniture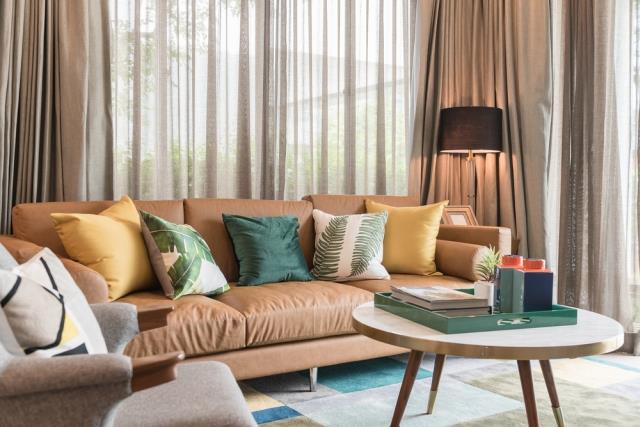 Nowadays furniture manufacturers are making furniture that fits perfectly in small townhouses and apartments.
So when shopping for your modest abode, look for a compact sofa with slender arms and legs.
You also want to choose leaner tables and armchairs, and consider installing floating or recessed shelves instead of using bulky bookcases and cabinets.
If space allows, consider arranging furniture away from the walls. What you want is to move closer to the centre of the room to create better traffic flow.
2. Invest in multipurpose furniture
In a small living room, every piece of furniture matters so it's important that you pick items that give you more than just one use.
Spend your money on coffee and end tables with tiered shelves and drawers, or get an ottoman-style coffee table with hidden storage. You could also substitute end tables for ottomans that double as extra seating.
Investing in double duty furniture not only frees up floor space but also saves money – it costs less to buy one item with multiple purposes than three items with different uses.
3. Use transparent furniture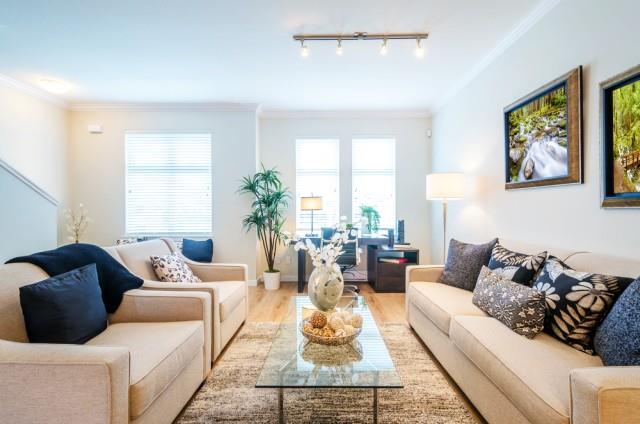 Furniture made from acrylic, glass or see-through material works well for small living rooms because it takes up zero visual space.
It also adds a playful but chic touch to a room, and blends in seamlessly with your décor and colour scheme.
'Ghost' furniture, like armchairs and coffee tables, are perfect for small spaces because they make the room feel larger and less cluttered, and allow the other pieces in the room to shine.
4. Draw the eye upwards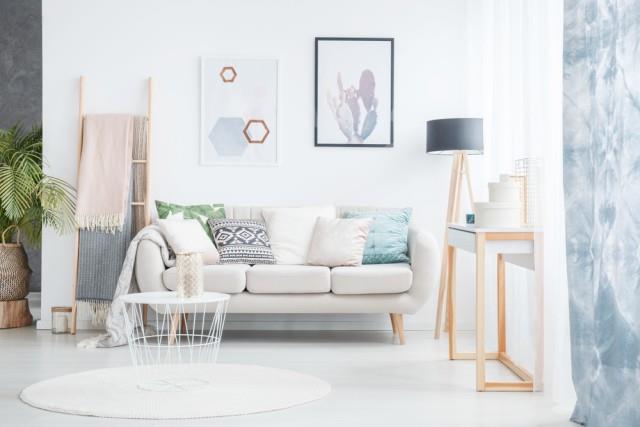 To create the impression of having a larger and grander living room, use the vertical space available. While this might not help with squeezing in an extra chair, you can use your décor to draw the eye away from the floors.
To do this, use floor-to-ceiling window treatments like curtains, drapes or blinds. You can also display art on the wall, gallery-style, or make use of a built-in bookcase, floor lamps or tall indoor plants.
Not only does this give a room some dimension but it also makes it feel complete.
5. Install mirrors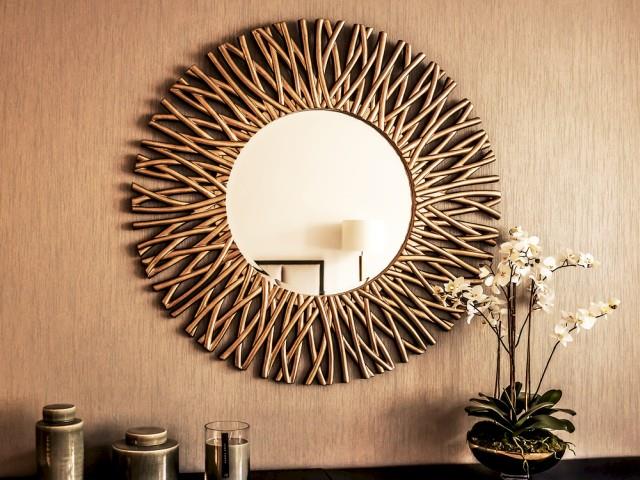 You can open up the aesthetic of a small living room by making use of mirrors.
You can improve the brightness in the room, especially if it has few windows, by manipulating natural light. To do this, you need to position your mirror opposite a window or entryway to reflect the view outside – this will add some depth to the room, giving the impression of extra space.
Alternatively, you can place a mirror behind a light source and use that to catch and reflect the light.
The beauty about mirrors is that you can use whatever's in their reflection to decorate your space. The key is to position the mirror so that it reflects a textured object or surface. From wood to faux fur, patterns on vases and beautiful motifs on the wall, you can create a customised look without spending any extra cash.